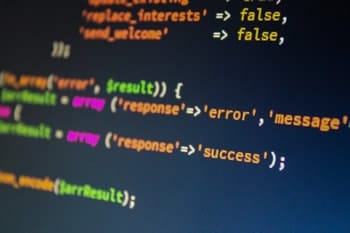 Today, small- and medium-sized businesses are some of the most at-risk for IT security breaches. According to recent estimates, small businesses are the target of a whopping 
43 percent
 of cyber attacks. To make matters worse, 
71 percent
 aren't prepared for those attacks, and 60 percent go out of business within six months of the attack.
This vulnerability is due, in large part, to lean IT staffs. Without big, robust information technology departments, most SMBs lack the resources and expertise to manage complex security infrastructures.
Even as threats to security are proliferating, most SMBs aren't taking precautions to protect themselves and their networks.
With lean IT staffs, many small- and medium-sized businesses (SMBs) lack the resources and expertise to manage complex security infrastructures. While threats to security are proliferating, these organizations aren't taking the proper precautions to protect themselves and their networks. The data below shows the gap between the level of concern and the level of protection for given IT security issues.
Source: Osterman Research, "IT Security at SMBs: 2016 Benchmarking Survey" 2016
The SMB IT Security Gap: Blame It on Skills and Budget
No business wants to fall victim to a security breach. The most confounding thing about modern SMBs, though, is that while many of them understand the security risks they face, the majority are not taking even basic steps to protect themselves.
This is made worse by the fact that, in many cases, a small amount of proactivity on the part of SMBs could mitigate or prevent damaging security breaches. According to a recent Symantec study, about 45 percent of SMBs are "extremely concerned" about viruses and data breaches, but only 50 percent prioritize disaster recovery and planning.
As it turns out, this seemingly willful refusal to prepare isn't just blatant negligence. Instead, 41 percent of SMBs say a lack of IT skills in their employees is stopping them, and 37 percent report they don't have the budget to purchase security solutions.
These are very real concerns, and they leave SMBs between a rock and a hard place when it comes to their virtual security.
What's the Solution for SMBs?
In a world where the threat of digital security breaches is always increasing (experts expect cybercrime damage totals to reach $6 trillion annually by the end of 2021), SMBs can't afford to be left out in the cold.
Luckily, there's an emerging suite of services designed to cater specifically to the IT needs of SMBs. These services include server managed IT support, desktop managed IT support, and more.
These services allow SMBs to take advantage of top-tier IT security and support services, even without robust in-house departments. In so doing, they reduce the risk of cyber attacks and help SMBs continue serving their clients, safely and securely.
If you're looking for a way to improve your backup and disaster recovery software or offer more comprehensive backup and disaster recovery solutions, please go to  our MSPs page to learn more about how to protect your business. Our managed IT, backup disaster recovery and cloud services are designed to help your business improve its endpoint protection, enhance its management capabilities and adapt to the challenges of an ever-more-complex online world.
Server & Desktop Backup & Disaster Recovery
Server & Desktop Managed IT Support