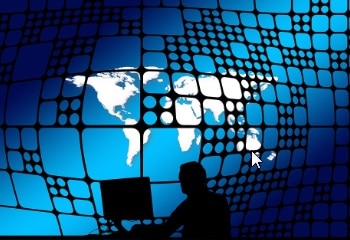 Today, small and medium-sized businesses SMBs are up against some of the most intense security threats of the modern world. While the digital breaches and hacking are proliferating, SMBs often lack the robust, in-house IT departments, resources and skill required to address them correctly. This leaves them incredibly vulnerable to threats and is one of the primary reasons that upwards of
43 percent
of cyber attacks target SMBs.
SMBs must balance a range of challenges in managing their IT function because they don't have the skills or resources required to fully meet their needs. To address this problem, many businesses have turned to the support of managed services providers (MSPs). Below are the top drivers why SMBs are leveraging managed services.
Source: CompTIA "IT Opportunities in the Professional Services Vertical" November 2015
Fortunately, there's a new suite of services cropping up, and it's designed to cater specifically to the IT needs of SMBs. It's called managed services. Here's what SMBs need to know:
What Are Managed Services?
Managed services are business management responsibilities that have been outsourced to dedicated teams. Today, many managed services deal with the IT needs of SMBs and are designed to provide 24-hour management, monitoring and resolution of a company's IT systems.
In years prior, managed services were "break-fix" offerings. Extended to SMBs without a skilled, in-house team capable of resolving IT issues, managed services went in to identify and resolve IT problems.
Eventually, however, the services began to expand to larger Fortune 500 companies, who needed IT professionals to manage their large and ever-growing networks.
Today, many managed service providers (MSPs) cater specifically to SMBs and work to address the security threats these up-and-coming companies face proactively.
The Benefits of Managed Services for SMBs
For the modern SMB, managed services provide many advantages. Here are some of the most pronounced:
1. Continuous Monitoring
Without monitoring, it takes the average company more than 200 days to detect a security breach. Within this 200 days, a company can suffer untold damage, much of which is difficult or impossible to recover from.
With the help of MSPs, though, SMBs have access to constant monitoring. This helps cut down on the risk of a breach and minimize damage if one does occur.
2. Cost Savings
Today, experts estimate that the cost of cybercrime will reach $6 trillion annually by the close of 2021. As if that weren't enough, the average ransomware attack peaked at $679 per ransom in 2016. With that in mind, it may seem like SMBs will spend any amount of money to protect themselves and their IT systems.
Unfortunately, though, one of the challenges separating SMBs from robust IT security is that many do not have the budgets to invest in security systems and other digital means of protection.
With MSPs, though, that's less of a concern than it is elsewhere. Because managed services start at the low price of just a few hundred dollars each month, they're much more accessible for cash-strapped SMBs than other security methods. They're also incredibly flexible, which means SMBs can scale their managed services as their companies grow and change.
3. Simplicity
While it's one thing to start and run a small business, it's entirely another to have the technical know-how required to protect a company's networks and systems. This is where many SMB owners run into trouble. Because they don't know how to insulate their networks, many don't. This leaves them vulnerable to attacks and security breaches down the road.
With managed services, through, SMB owners don't have to be IT geniuses. Because the entire IT security load is outsourced to skilled MSP teams, SMB employees and owners are free to focus on things like growing the business and creating more in-demand programs. Meanwhile, the MSP works around the clock to ensure a network's safety and security, and address breaches if they appear.
4. Streamlined Backup
Second only to the threat of a cyber security attack is the threat of a network crash or natural disaster. Even if a company isn't hacked or compromised, a simple hard drive crash could wreak financial havoc on a business.
Today, the average drive recovery can cost about $7,500, and it's not guaranteed any of the files will be returned. Meanwhile, the average business loses about $10,000 during a single hour of downtime.
Because data loss is so crippling expensive, 60 percent of SMBs go out of business within six months of significant data loss. Meanwhile, a whopping 33 percent of SMBs have never tested their disaster recovery plan, and only 58 percent test it even once a year.
These statistics underline one thing: Most SMBs are drastically under-prepared when it comes to disaster recovery. Fortunately, MSPs can help. In addition to offering a suite of services designed to discourage data breaches, managed services also streamline data recovery and contribute to reducing the risk of data disasters.
5. Simplified Updates
Without a good MSP, SMBs have to update their networks manually. With an MSP, however, this is a thing of the past. MSPs manage and implement software updates while SMBs take a hands-off approach. This, in turn, closes security loopholes, helps ensure top-tier safety and keeps networks running smoothly.
The Future of MSPs for SMBs
At the start of 2017, 94 percent of IT decision-makers were planning to increase their IT security budget. This indicates the upward trend of MSPs for SMBs and underlines exactly how helpful outsourced IT services can be for up-and-coming companies.
Even if SMBs don't have the IT budgets to compete with large, enterprise-level brands, cybersecurity protection is critical. Luckily, managed services have stepped up to fill the SMB security gap, and to offer a safe, comprehensive and functional way for small and medium-sized businesses to protect their networks.
If you're looking for a way to improve your backup and disaster recovery system and disaster recovery solutions, please go to  our MSPs page to learn more about how to protect your business. Our managed IT, backup disaster recovery and cloud services are designed to help your business improve its endpoint protection, enhance its management capabilities and adapt to the challenges of an ever-more-complex online world.
Server & Desktop Backup & Disaster Recovery
Server & Desktop Managed IT Support