24/7 Managed IT service & monitoring, Protection Guaranteed for All Devices, Simple, centralized management console, Enhanced productivity, Default Deny Security, on-premise cloud-based support.
Read more →
Fully-managed backup and disaster recovery (BDR) platform. per-server or desktop model with time-based retention, including a customizable option with pooled storage.
Read more →
24/7 Proactive Security Services, Complete Threat Investigations and Analysis, Threat Assessment Reports, Reverse Malware and Suspect Application Engineering, PCI Compliance, Vulnerability Scans
Read more →
Full-Function Cloud Hosting Platform, Dedicated Servers, KVM VPS Hosting, OpenVZ VPS Hosting, Semi-dedicated Servers, Shared Web Hosting, Maximized Site Speeds, Reinforced Site Security.
Read more →
Servers & Desktops Managed IT Support Services & Monitoring
Continuity247 Servers & Desktops Backup & Disaster Recovery
Need a solid Cloud Hosting Platform for your business!
Thanks to a well-thought-out server configuration, our platform allows websites to load much faster compared with a regular hosting platform. Here are the main components that ensure the ultimate website browsing experience
Why choose us?
MAXIMIZED SITE SPEEDS
A CUSTOM-BUILT NETWORK FOR FASTER ACCESS
WEBSITE ACCELERATORS AND DATA CACHING
REINFORCED SITE SECURITY
MODSECURITY ANTI-HACK FIREWALL
DATA CORRUPTION PROTECTION
HELP WITH HACKED SITES
100% DAILY DATA BACKUPS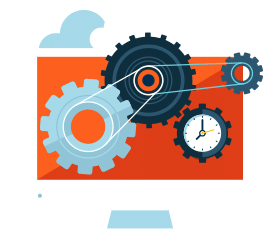 Mobile Device Management & Security Operations Center!
Award Winning Antivirus & Threat Containment for Windows laptops, workstations and servers that include Complete threat investigations and analysis, Threat assessment reports to identify risks, Reverse malware and suspect application engineering and PCI compliance and vulnerability scans.
We Are Passionate. We Are Committed. We Are IT Management and Cloud Hosting Platform.
Join the

8 000 +

Happy Users of ABD Technology and see why they

love

it so much!
"Cloud Hosting Solution and IT management platform company that allows your team to maintain and back up on-premise and cloud-based servers, desktops, mobile devices and other endpoints for small- and medium-sized business clients."  
— ABD Technology Team