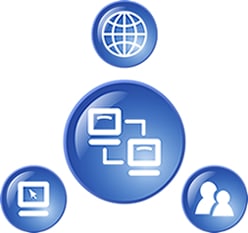 Small and mid-sized businesses often face a number of challenges when it comes to information technology. A widening IT skills gap causes concern for many SMBs, because keeping up with IT demands can be a genuine struggle that impacts operations, profitability and the overall effectiveness of a company.
Lower staff productivity is one of the largest issues for companies with an IT skills gap, which goes hand in hand with another large issue: a decline in innovation and new product development. Lower sales and long turnarounds in getting new products to market are also outcomes of the IT skills gap, and all of this leads to the inability to keep up with competitors.
The expanding IT skills gap is a cause for concern for many SMBs, as it's impacting their operations, effectiveness and profitability. As these organizations struggle to keep up with IT demands, what are they losing in return? Below are the top areas in which the IT skills gap is negatively affecting businesses.
So how do SMBs prevent this attrition for this companies? The solution is in bridging the gap with managed services. Managed IT support and backup services offer a cost-effective solution. Such support can include backup and disaster recovery, desktop and server-managed IT support, and hardware and software audits. It can also include anti-virus updates, remote problem resolution, system performance analysis and troubleshooting, and endpoint security for cloud hosting.
The IT skills gap is hardly new, but with so many new IT rules written daily and a workforce that's more and more mobile, having a managed services provider to fill the gap is key.
In fact, some 83 percent of SMBs are concerned about finding workers with the right IT skills. With the constant need to stay up to date on IT skills, relying on an MSP is more and more beneficial.
Partnering with the right managed services provider means SMBs will now have access to the best trained and most experienced IT workers — workers who will also be given access to the latest in cutting-edge technology training.
Working with an MSP is often the best solution for creating and maintaining a successful IT system that provides the support a small or medium-sized business needs to compete in today's sales marketplace.
Managed services can offer 24-hour IT support, cyber security and backup services seven days a week. That's vitally important, considering businesses rely on access to their data to successfully operate.
If you're looking for a way to improve your backup and disaster recovery system and disaster recovery solutions, please go to  our MSPs page to learn more about how to protect your business. Our managed IT, backup disaster recovery and cloud services are designed to help your business improve its endpoint protection, enhance its management capabilities and adapt to the challenges of an ever-more-complex online world.
Server & Desktop Backup & Disaster Recovery
Server & Desktop Managed IT Support