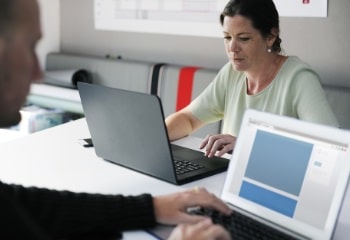 Today,
96 percent
of SMBs believe their organizations are vulnerable to cybersecurity threats. While most small- and medium-sized business owners do what they can to protect their networks from cyber attacks, growing companies are especially vulnerable to malware infections, mobile attacks and phishing attacks.
More small and medium-sized businesses are turning to MSPs for enhanced IT security, due to the increasing frequency of data breaches and the variety in which they are caused. Below are the top causes of data breaches over the past two years.
Source: Symantec Corporation, "Internet Security Threat Report" April 2016
Here's why:
1. Limited IT Teams
Most SMBs don't have robust, in-house teams or many experienced IT specialists as employees. This leaves a sizeable gap in overall network security.
While in-house IT teams keep networks running smoothly, they also perform system-wide software updates, monitor systems and address breaches as they happen. All of this helps close security gaps and decrease the likelihood of a cyber attack.
2. Minimal Budgets
Lots of SMBs don't have the budget to hire IT teams or install protective software. This leaves cash-strapped startups and other companies incredibly vulnerable to digital threats. It's also a Catch-22, though.
According to Security Magazine, the average data breach costs approximately $36,000 and can lead to losses of $50,000 or more. Not surprisingly, 60 percent of small businesses who suffer a cyber attack go out of business within six months.
3. Difficulty Detecting Threats
Today, 70 percent of cyber attacks target small businesses. This is due, in large part, to the fact that 25 percent of SMBs say their companies are "poor" or "fair" at detecting and mitigating cyber threats. When SMBs don't know how to identify and block threats, they become increasingly vulnerable to sophisticated cyber attacks.
What's The Answer?
Today, lots of SMBs are turning to managed service providers, or MSPs, to boost their IT security. MSPs are outsourced providers who handle a company's various IT needs. Due to the ever-growing frequency of cyber attacks and their surprising variety, MSPs are some of the most cost-effective, comprehensive and accessible IT security solutions for SMBs.
In addition to allowing SMB managers to take a hands-off approach to their network security, enlisting the assistance of MSPs and services like Server Managed IT Support decreases the risk that SMBs will suffer costly and dangerous data breaches and allows them to continue conducting business as usual.
If you're looking for a way to improve your backup and disaster recovery software or offer more comprehensive backup and disaster recovery solutions, please go to  our MSPs page to learn more about how to protect your business. Our managed IT, backup disaster recovery and cloud services are designed to help your business improve its endpoint protection, enhance its management capabilities and adapt to the challenges of an ever-more-complex online world.
Server & Desktop Backup & Disaster Recovery
Server & Desktop Managed IT Support