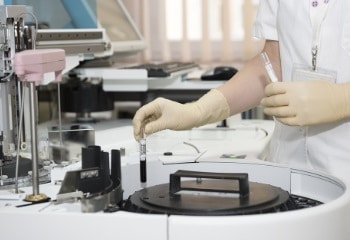 HIPAA compliance is a complex and critical issue for small businesses in the health care industry. Small practices struggle with achieving HIPAA compliance or maintaining it on an ongoing basis. The primary causes of compliance issues include lacking confidence that the organization's mobile devices are compliant, being unaware of upcoming audits, failing to train employees on HIPAA compliance, forgetting to put people in security and compliance officer roles, and having no HIPAA plan in place.
Many small practices still struggle with becoming or remaining HIPAA compliant due to the reasons listed below.

Source: NueMD "2016 HIPAA Survey"
Medical Institutions Need the Right IT Support for HIPAA Compliance
Hospitals, doctors' offices, laboratories and clinics don't always have the IT resources they need to meet the technical requirements to stay HIPAA compliant. Even if they have the software and hardware in place, getting staff to maintain the equipment may exceed the organization's budget. Smaller health care companies often lack the budget to hire people with the right expertise, or they simply can't bring in enough people to keep up with such a demanding environment.
Fully managed IT services bridge this gap for health care companies. The providers specializing in HIPAA compliance and medical business continuity have the solutions needed to support organizations unable to keep up with changing regulations. The health care companies no longer need to stretch their resources too thin when it comes to their IT requirements. Services such as 24/7 backup and disaster recovery and full data archiving also protect health care companies from unexpected issues that can impact patient care and their access to critical systems.
Cost-Effective Methods for HIPAA Technology Compliance
In-house health care IT staff generate a lot of overhead expenses. They have to be trained on HIPAA compliance and the specialized medical hardware and software. Insurance, workers' compensation and associated expenses may end up doubling their effective salary. The hiring cycle may take a long time if the health care organization needs someone with in-demand expertise.
An outsourced managed service provider is a cost-effective alternative to this scenario. The businesses have all their servers, desktops, mobile devices and IT needs handled by this vendor. Medical companies avoid the costs associated with in-house IT staff and gain access to specialists without hefty recruiting costs. They also have business continuity, 24/7 backup, and disaster recovery services to get operations back up and running quickly after outages.
Contact us today to learn more about our HIPAA-compliant managed IT services or answers to your questions.
If you're looking for a way to improve your backup and disaster recovery software or offer more comprehensive backup and disaster recovery solutions, please go to  our MSPs page to learn more about how to protect your business. Our managed IT, backup disaster recovery and cloud services are designed to help your business improve its endpoint protection, enhance its management capabilities and adapt to the challenges of an ever-more-complex online world.
Server & Desktop Backup & Disaster Recovery
Server & Desktop Managed IT Support