It's no secret: U.S. companies would be wise to invest more in IT security. Today, experts are predicting that cyber crime will cost companies around the globe upwards of $6 trillion annually by the end of 2021. If companies haven't invested in IT security, they become a prime target for these costly breaches.
Fortunately, other countries are leading the way in IT security investment. One of those countries is Malaysia.
Here's what they're doing right.
Malaysia Invests in IT and Cyber Security Companies
Malaysia's focus on IT investment began in early 2017 when the WannaCry cyber attack swept the globe. A particularly vicious form of malicious software, this ransomware locked a computer's files and encrypted them so the owner could no longer access them. To regain access, owners were forced to submit payments in Bitcoin to the ransomware designers. Unfortunately, there was no guarantee that payment would release the files, and many file owners never saw their material again.
Malaysia was also recently affected by a cyber attack that targeted online stock trading and a handful of local brokerages. The attack disrupted online trading platforms and caused a wide financial upset in the country.
In the wake of those two prominent attacks, Malaysia has re-invested in cybersecurity by throwing its support behind companies accredited to conduct cybersecurity testing. According to Free Malaysia Today, there are currently about 45 companies accredited to provide the testing, and the goal is to onboard about 10 more by the end of 2017.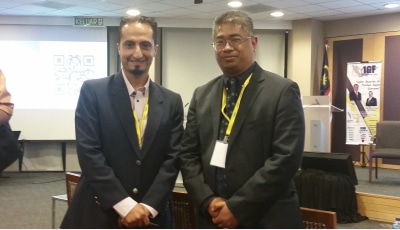 Malaysia has also promoted cybersecurity in the country through things like the 
Malaysian Internet Governance Forum
, which is a national-level forum designed to address public policy issues directly related to internet governance. The forum also seeks to support Malaysian companies and technical professionals in their attempts to find solutions to common cybersecurity issues and create a safer and more comprehensive technological environment for Malaysia as a whole.
Today, many small- and medium-sized businesses (SMBs) in Malaysia are ill-prepared when it comes to cybersecurity, due to the growing sophistication of cyber threats and lack of in-house expertise. The chart below shows the rated effectiveness of the surveyed organizations' ability to mitigate risks, vulnerabilities and attacks against their businesses in the USA.
1= Not Effective; 10 = Very Effective


The Future of Cybersecurity Around the Globe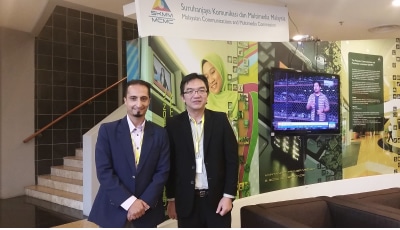 As Malaysia is proving, investing in cybersecurity is an essential move for companies around the globe. As IT threats continue to grow and become more sophisticated, investment in backup and disaster recovery solutions is becoming increasingly more intelligent.
Working with an MSP is often the best solution for creating and maintaining a successful IT system that provides the support a small or medium-sized business needs to compete in today's sales marketplace.
Managed services can offer 24-hour IT support, cyber security and backup services seven days a week. That's vitally important, considering businesses rely on access to their data to successfully operate.
If you're looking for a way to improve your backup and disaster recovery system and disaster recovery solutions, please go to  our MSPs page to learn more about how to protect your business. Our managed IT, backup disaster recovery and cloud services are designed to help your business improve its endpoint protection, enhance its management capabilities and adapt to the challenges of an ever-more-complex online world.
Server & Desktop Backup & Disaster Recovery
Server & Desktop Managed IT Support