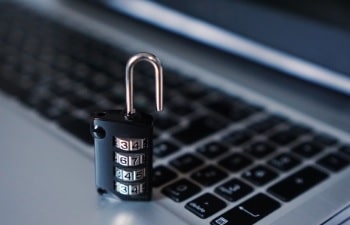 Cyber Security and Managed Security Services Solution
Cyber crime is a significant threat to businesses of any size. Hackers are quick to seize opportunities when they encounter them, such as zero-day exploits, vulnerabilities in outdated systems and companies without sufficient cyber security measures. The damage caused by a data breach or a similar intrusion lasts long after the data gets restored and operations go back to normal. Clients and customers may no longer trust the company with their business, and repairing the reputation damage can take years.
Are SMBs Prepared to Mitigate Cybersecurity Risks?
Today, many small- and medium-sized businesses (SMBs) are ill-prepared when it comes to cybersecurity, due to the growing sophistication of cyber threats and lack of in-house expertise. The chart below shows the rated effectiveness of the surveyed organizations' ability to mitigate risks, vulnerabilities and attacks against their businesses.
1= Not Effective; 10 = Very Effective


Server Managed IT Support
Desktop & Mobile Device Managed IT Support
Cost-Effective Managed Security Services Solution
Many companies fail to adhere to security best practices due to a lack of resources. Recruiting IT security professionals is a costly endeavor, with significant talent shortage in many regions. The in-house IT team may not have access to technology that will protect critical systems and sensitive data, resulting in a ticking time bomb in the organization.
Cost-effective managed security services empower organizations with the resources they need at an affordable price. They no longer need to choose between other items on the budget and protecting important data from cyber criminals.
Business Risk Management
Another advantage of using a managed security services solution is better risk management. Companies can benefit from more opportunities when they know that their infrastructure and data are protected. If a disaster happens, no one needs to panic as the provider puts the recovery process in place. Normal operations are back up and running before organizations need to worry about losing out on significant revenue. The company leaders can make long-term strategic plans with the reassurance that their critical systems will always be in place when they need them.
24/7 Managed Security and Help Desk Services
Cyber criminals don't plan their attacks around normal business hours. In fact, they have a strong incentive to time it during periods of low or no staffing in order to avoid early detection.
Managed security services solutions offer 24/7 protection against these opportunistic attackers. Businesses can also leverage their services to expand help desk hours, which is especially useful for remote workers and office locations spread throughout the world.
Our MSPs & MSSPs services and benefit including managed IT, backup disaster recovery and cloud services are designed to secure & help your business improve its endpoint protection, enhance its management capabilities and adapt to the challenges of an ever-more-complex online world.
Contact us today to get answers to your questions or to find out how our managed security services and more can help your brand grow.