OpenVZ VPS HOSTING OVERVIEW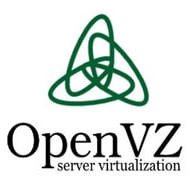 Our OpenVZ VPS virtual private servers offer huge CPU usage and RAM memory allocations, as well as a 99.9% server uptime guarantee. A 24-7-365 tech support service is offered as well. Each plan offers root-level access as well as lots of free-of-charge bonuses like our cost-free Hepsia web hosting Control Panel, which will enable you to host unmetered domain names. A site installation tool, an XML sitemap generator and an .htaccess file generator are just a few of the helpful tools that we have incorporated in our CP.
With OpenVZ VPS HOSTING, Scalability is one of the most important benefits that you will be able to take advantage of. This means that the hosting resources will grow with your sites, which will make them immune to lagging speeds and incidental downtimes.
Our powerful OpenVZ VPSs offer much bigger RAM usage quotas and guaranteed CPU time at much lower prices. Each OpenVZ VPS comes bundled with the SolusVM Admin Panel and our free Hepsia Control Panel.
All OpenVZ VPS Cloud Hosting plans include
Website Migration
No Setup Fees
1-hour Account Activation
99.9% Network Uptime
24x7x365 Technical Support
Multiple Data Centers
Full Root Access (excl. Hepsia)
SSH Access
VPN Traffic (5GB)
Dropbox Backups
ModSecurity Firewall
Memcached
Node.js
Varnish
InnoDB Storage Engine
Version Control (Git, SVN)
CentOS 7 (64 bit)
CentOS 6 (64 bit)
Debian 8.0 Jessie (64 bit)
Ubuntu 14.04 LTS (64 bit)
Ubuntu 12.04 LTS (64bit)
Installation & Troubleshooting
Managed Services Package
Weekly OS Update
Monitoring & Rebooting
US data center

CPU
Intel Xeon Scalable Platinum 8176/8180/6130
RAM
384 GB+
Disk
Enterprise-grade SSDs
*Steadfast Datacenter – in the USA
Other data centers

CPU
Intel Xeon E5 v2/v4
RAM
128 GB+
Disk
Enterprise-grade SSDs
*Pulsant, UK; Ficolo, Finland; Telepoint, Bulgaria; Amaze, Australia

Guaranteed CPU
Your Virtual Private Server can utilize 100% of the CPU speed (a service level agreement).


NO SWAP Partitionning
Your Virtual Private Server can utilize 100% of the server's memory.


Varnish & Memcached Memory
Get dedicated Varnish & Memcahced memory allocations and leverage the power of caching to your advantage.


No HDDs
SSD storage with guaranteed speeds, unaffected by the intensive IO operations of other Virtual Private Servers.


Dropbox Backups (with Hepsia CP)
This is a 3rd party backup service that offers a quick and easy integration with your Dropbox account. It allows you to quickly connect your Control Panel with your Dropbox account and transfer all available backups in seconds.

Free Weekly Backups
Data backups are performed three times a week, so you can rest assured that your content will be intact in case of accidental loss. The backup service is available free of charge with all OpenVZ packages, both managed and unmanaged.


ModSecurity Firewall
This is a firewall that protects web applications from hacker attacks. We have configured the firewall to prevent all common website attacks automatically. By default, ModSecurity is enabled for all hosts, but you can disable it for any website that you want.

Free VPN Access (5GB)
VPN allows you to browse the web securely, over a 128-bit encrypted connection. A website ads blocker and an image compressing capability are included too. We give you 5GB of free VPN Access with any of our hosting services.


No Slow Backups
Up to 5-10 times faster backups, with no impact on the overall speed of your Virtual Private Server.


Quick Speed Upgrades
You can quickly shift to faster CPU speeds; Get the speed specifications of a dedicated hosting server and pay only 40% of its actual value.