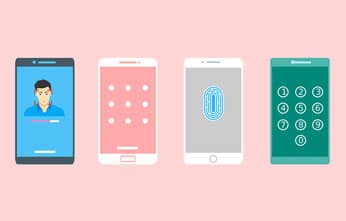 Mobile security is a huge concern for medium and large businesses in the United States. Seventy-one percent of companies with 50 to 249 employees currently allow the use of 
personal mobile devices for work
, and many of these organizations grant their staff access to corporate networks and data. This raises serious security issues: bring-your-own-device (BYOD) work environments 
risk malware and other endpoint security threats
.
With increased IT mobility and more BYOD work environments, managing endpoint security has become a challenge for many businesses. If left unregulated, any one of your employees could compromise sensitive company data, either by exposure to malware, general carelessness or one of these other top threats to endpoint security. This Graph shows how MDM can fend off threats to Endpoint Security.
Source: Ponemon Institute "2016 State of Endpoint Security Report" April, 2016
Only mobile device management (MDM) services offer companies the security solutions they require. Here's why:
Why Is Endpoint Security Management Such a Big Challenge?
Some employees in medium and large businesses are careless when it comes to security management. Sixty-eight percent of respondents in one study share passwords across work and personal accounts, 55 percent keep sensitive business documents on their personal mobile device and 51 percent haven't taken the necessary steps to protect confidential company data. With mobile cybercrime on the rise, businesses that implement BYOD schemes need MDM services that deliver.
Why Is MDM So Important to Businesses?
Not having an MDM strategy in place can expose companies to a number of security threats, and there are a number of studies that back this up. There were five times more malware on OS X devices in 2015 than the previous five years combined, for example. Moreover, at least 75 percent of mobile apps would fail security tests. Unfortunately, only 45 percent of businesses have an official IT support policy for employee-owned devices.
Mobile security is particularly important when smartphone and tablet users download apps. "The lack of security in mobile apps combined with the access privileges that they are granted in the privacy agreements is one reason why mobile is so risky," say the editors at cybercrime research company Cybersecurity Ventures.
MDM services benefit businesses that want to optimize their IT mobility and BYOD practices. This security solution allows administers to manage employees' devices from one single platform, set access controls, prevent data breaches, reduce risk and restrict employee access to dangerous websites and apps. Click here to find out more about the advantages of MDM!
If you're looking for a way to improve your MDM endpoint security or backup and disaster recovery, please go to  our MSPs page to learn more about how to protect your business. Our managed IT, backup disaster recovery and cloud services are designed to help your business improve its endpoint protection, enhance its management capabilities and adapt to the challenges of an ever-more-complex online world.
Server & Desktop Backup & Disaster Recovery
MDM, Server, and Desktop Managed IT Support